SLACKTIVISM is a social sports initiative
designed for youths from socially deprived backgrounds and was born out of the idea to share the passion for the art of slacklining and the wish to create space and time for an empowering exchange of ideas between people.
SLACKTIVISM is regularly held
in institutions such as juvenile prisons and orphanages in India. Beyond this, slackline sessions are organized in public parks.
SLACKTIVISM is supported by Gibbon
one of the leading slackline producers and promoters of the sport worldwide.
SLACKLINING
is the art of balancing on a narrow and flexible piece of webbing tightened low to the ground between two anchor points – two trees, for example. The 'slack', the flexibility, of a slackline allows one to perform a variety of balance practices and even tricks.
But I believe that slacklining is more than just a sport.
It's more like a metaphor for life.
WHILE WALKING
the slackline, you must recognize, understand and accept that everything around you is in a state of constant motion, and that you have to constantly adapt to what you're experiencing. Slacklining teaches you how to find your inner balance and gain control over a medium that like life is in constant flux.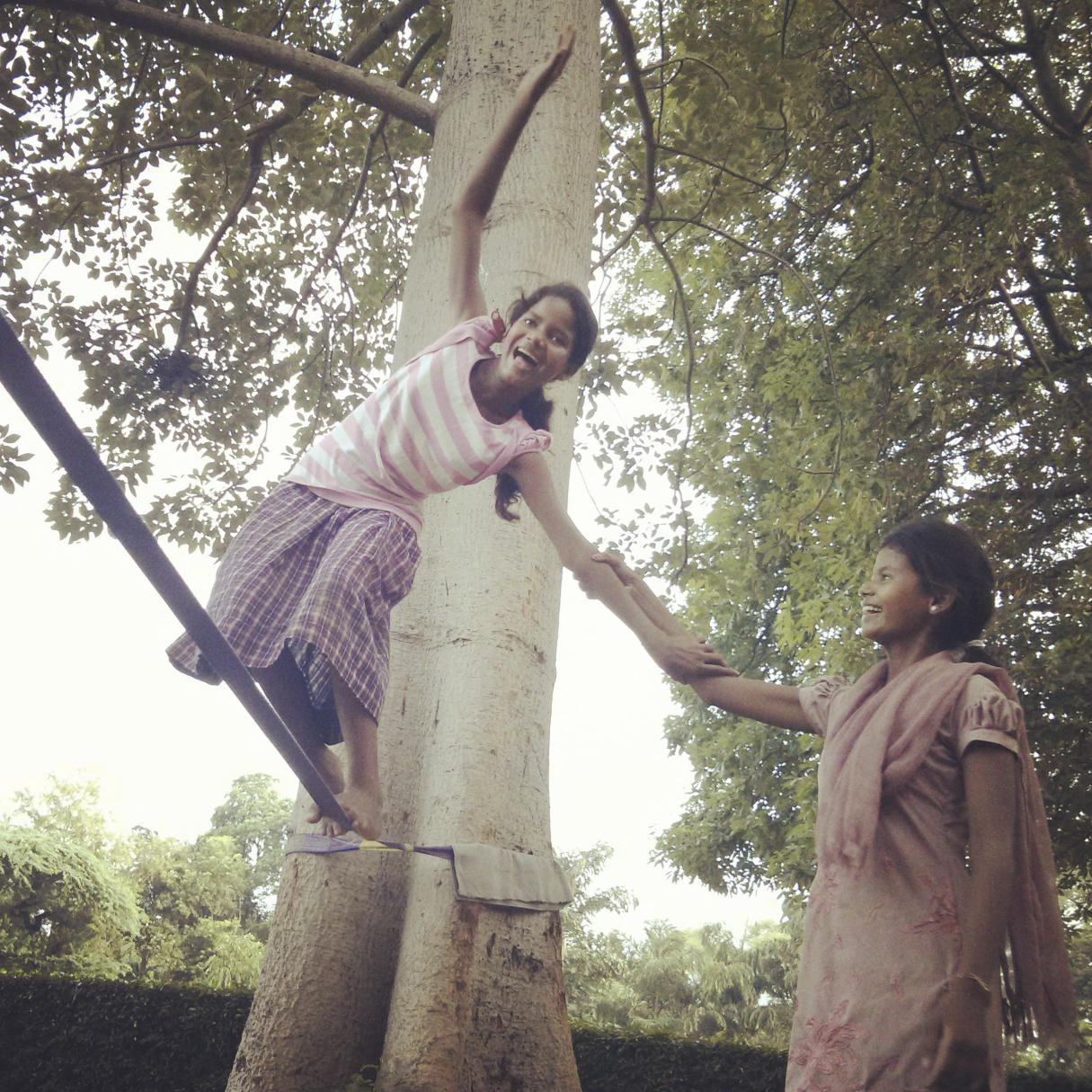 ---
In today's world it isn't only important to care but even more important to share.
The effort of this project is based on the acknowledgment that I was born privileged, that I enjoy all worldly amenities imaginable and that I am obliged to recognize, support and enrich the lives of those who haven't been as lucky as I have been.
I believe that the honest effort of even a single person can have a life-supporting, if not even life-changing impact on a community and its individuals.
---
The free program
is designed for youths from socially deprived backgrounds, to be implemented at the institutions responsible for the children's daily well-being and future development.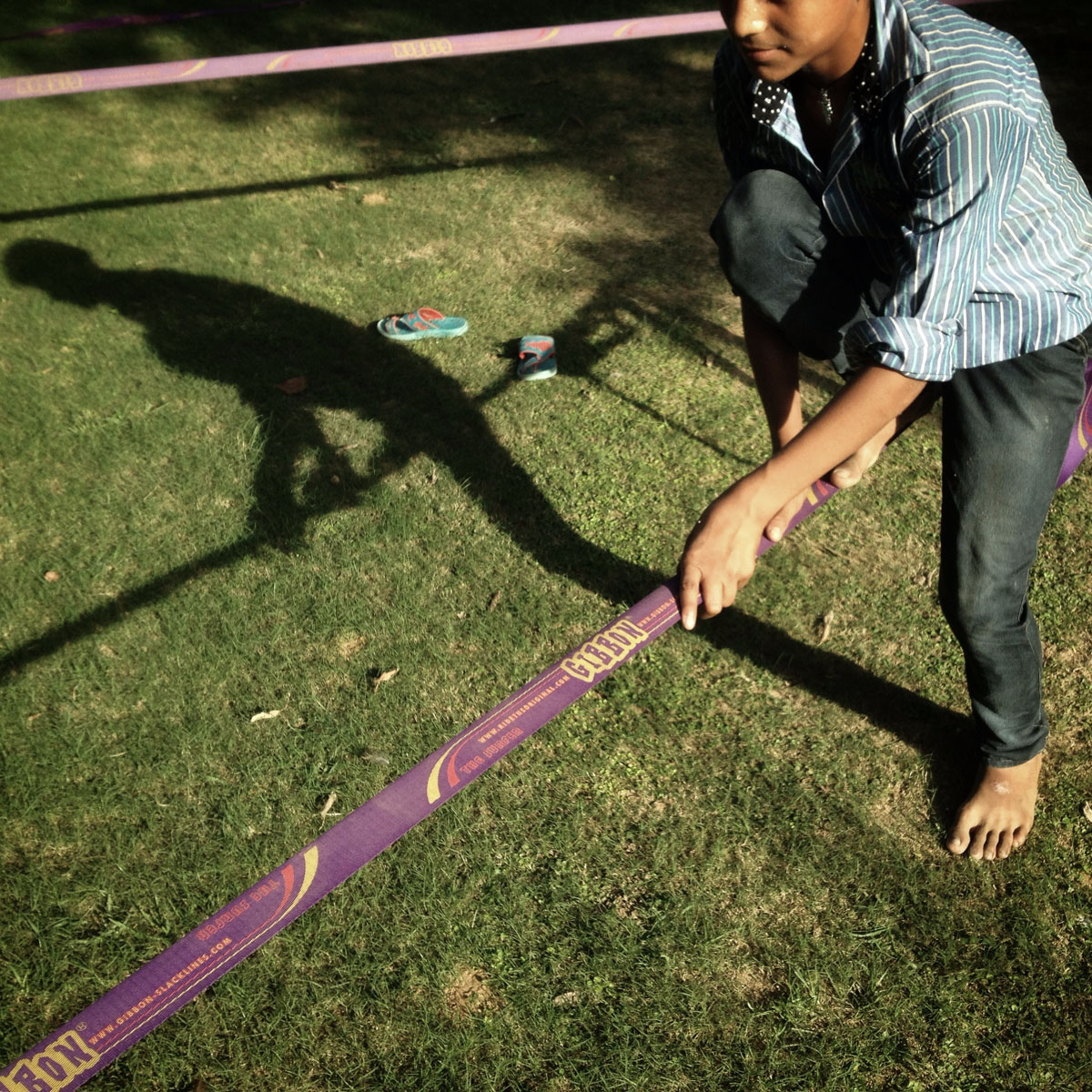 SLACKTIVISM
aims to provide a valuable platform for an empowering exchange of ideas between people, regardless their age, gender or socio-ethnic background, on the bases of a highly physical and psychological beneficial sport.
If you feel like contributing to this project, would like to know more about this initiative, are interested in a workshop or just want to slackline please get in contact via phone, email or the following sites
SLACKTIVISM was created by the New Delhi based German freelance documentary photographer Enrico Fabian.
Enrico left for India in 2007 where he discovered his passion for photographic storytelling. Since then he photographed personal projects, assignments and documentaries in India focusing closely on stories of social, environmental and political issues in the region.
While constantly exploring new ways of storytelling and sustainable exchange of ideas Enrico also started the lecture cum education program FOCUS LIFE – Education through Photographs.